If you're a homeowner then you're likely always interested in new ways to cut down on utility costs and keep your home running as efficiently as possible. One of the best ways to maximize your home's performance is through optimizing its climate controls, or HVAC. The term HVAC is short for heating, ventilation and air conditioning. It typically encompasses all the aspects of a home that create a comfortable living environment and a steady temperature. Upgrading or adding to your HVAC systems is a great way to cut down on costs and improve your day to day comfort. The following is a handy guide that will familiarize you with the terms and guidelines surrounding HVAC systems.

What Are The Benefits of Upgrading My HVAC?
There comes a time when your home's HVAC system will need to either upgrades or replaced to prevent breakdowns and ensure energy-efficiency. HVAC units will only last for so long before parts start to wear out, which can lead to breakdowns and a loss of your ability to control your indoor temperature. If your HVAC system is constantly breaking down, then it may be time to simply replace with a new, more efficient system. The following are just a few of the benefits you can enjoy with a new HVAC climate control system installed in your home.
Increased Comfort & Temperature Control
When your HVAC system begin to age, parts will start to wear out and break down. Before they break down, however, your HVAC will start to work less efficiently and will take more energy to keep your home at your desired temperature. Also, if your HVAC system is old then its technology and parts are likely outdated and could be replaced in favor of newer parts. Essentially, aging HVAC systems will not perform as well as newer ones. Older HVAC systems will have to work harder to keep your home at a comfortable temperature.
New HVAC technology has become much more efficient at keeping your home at a steady temperature. This means it's much easier to program climate controls to keep your home cool during the summer and warm during the winter. In addition, newer technology conforms to higher energy standards than older systems, which makes heating and cooling your home much easier.
Lower Utility Costs
One of the best benefits of getting a new HVAC system installed is that it greatly helps you reduce your energy consumption. If your HVAC system is older, then that means its parts and getting outdated and it likely didn't have to conform to modern energy standards. New regulations and standards have ensured that HVAC systems run as efficiently as possible, which means less energy used and less money spent on utility bills.
Heating and cooling your home can be one of your biggest expenses, especially during seasons when temperatures become extreme. During the peak summer months you'll likely be running your air conditioning non-stop, which means the slightest inefficiency can translate to a lot of money wasted on additional energy. When you install a new, more energy-efficient air conditioning system you can benefit from consistent savings month after month. Your savings can be quite noticeable and you'll be able to lower your utility bills without having to sacrifice your comfort. Installing a new HVAC system will cost a lump sum up front, but you'll quickly see how your utility bill decreases and the savings you can enjoy in the long run over many years of use.
Fewer Repair Calls
Once parts in an aging HVAC system have begun to fail, unfortunately it's only a matter of time until more parts will be in need of repairs or replacement. At some point even repairs aren't going to be enough to ensure the system is running at peak efficiency. It can be tempting to simply call a repair crew every time the HVAC is acting up rather than commit to a full replacement, but those repair bills and the cost of the parts are going to add up over the years. A new HVAC system will not only run more reliably, but its parts will be newer and not require replacement for quite some time. If you're constantly suffering from HVAC related breakdowns then paying for constant repairs is like throwing money away, since you'll likely need a newer system eventually and upgrade will help you conserve energy, thus lowering utility bills.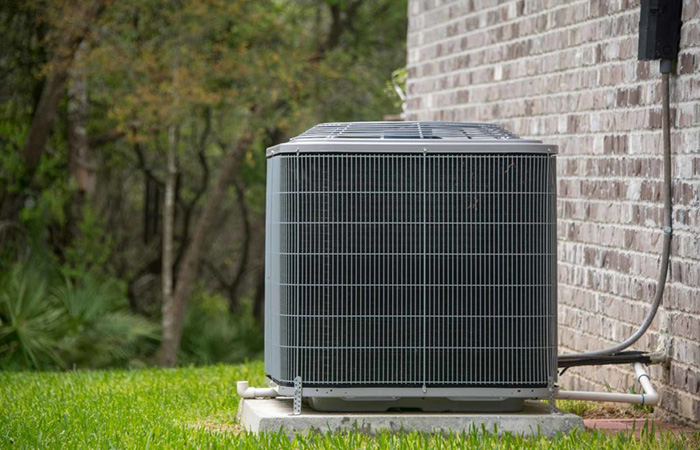 Tips for Upgrading to a New HVAC System
While a new HVAC system for your home is a significant investment it comes with a number of long-term benefits. Aging air conditioning and heating system will start to break down, requiring more and more repairs over the time. These repairs, along with the money you'll spend on extra energy, can quickly add up, which makes an HVAC upgrade a more cost-effective plan.
While you're considering upgrading your HVAC system it's good to have a general idea of the terms and what you can expect:
Energy Efficiency: New HVAC installation will have an energy efficiency rating that falls within the guidelines of the Energy Star rating system. Cooling ratings are measured in SEER while devices such gas furnaces are measures by AFUE and heat pumps are measured using HSPF. The higher the energy efficiency rating of your HVAC units, the better they will perform and the less you will spend on utility bills.
Air Quality: Are you or your family prone to allergies during certain seasons? Then perhaps you'll want an HVAC system with a high air quality rating to keep your air fresh. You can choose to have a high power whole home air filtration system installed that will filter out allergens and even help keep outside odors from entering your home. Your contractor can help you choose the best system options for the cleanest air.
Fuel Types: Every HVAC system will run on a specific type of energy. Typically these energy sources will be either electric, gas or oil for heating a home and electricity for air conditioning. You may want to check the average cost of these energy sources in your area to determine which may be the most efficient for heating.
Average Utility Rates: If you're in need of a heating unit for your home then you'll want to consider which sources of energy are the most cost-effective in your area. Typically, gas will be a more affordable option than electricity, unless you have solar panels installed. If by chance electricity use is cheaper than gas you'll want to go with a heat pump as an option for your home. A heat pump runs on electricity, but will use less energy than alternative electric heating options which means less money spent on your electric bill. Heat pumps can also take care of providing air conditioning in warm weather, so you can both HVAC benefits with a single unit.
Environmental Conservation: Old and outdated HVAC units likely use a refrigerant known as R-22, which has now been shown to be damaging to the Earth's ozone layer. Newer HVAC systems utilize a better substance as refrigerant called R-410A, which is much more beneficial and eco-friendly.
Comfort Control Options: There are several terms that will be used to describe the way in which your HVAC system operates including fixed speed or variable speed. In general, variable speed units are going to perform more evenly and provide steady temperatures than fixed speed. They will also run at a lower noise level than alternative options.
If your home has had the same HVAC system since it was constructed or it is a decade or more old, then you'll be surprised at just how many benefits you can enjoy from a newer model. HVAC technology has made enormous advances in recent years, which translates in a system that runs smoother and more efficiently.
Call 1-844-969-2448 today and Budget Construction will help you upgrade a new, more energy-efficient HVAC system for your home.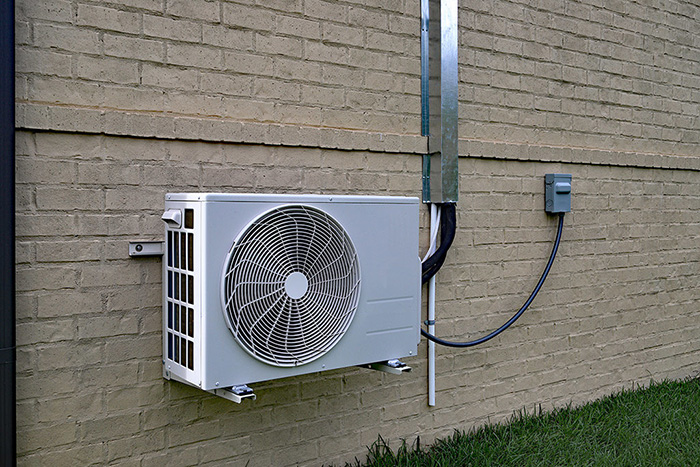 How Much Will a New HVAC System Cost?
The precise cost of your new HVAC system will depend on a variety of different factors. For example, the overall size of your home will be a large factor in total cost. The size of your home will determine how powerful your HVAC system needs to be in order to keep your home cool or warm. The design of your home will also play a role into heating and cooling. For instance, if you have a multi-story home with a finished basement that you would like climate controlled your cost will be higher.
For small to medium sized homes you may be able to utilize heat pumps for your climate control needs. Don't let the name fool you, because heat pumps are not just for providing heat to your home. Rather, they handle both heating and cooling requirements, making them a great multi-use HVAC option. A few heat pumps could easily provide consistent comfort for a small to medium sized home.
As you can see, there are many different options to handle your HVAC needs and a variety of great solutions to fit into your budget. Labor hours required to install the new system will also factor into total cost, but they can be reduced depending on the type of system you choose.
Overall, a new HVAC system should be viewed as a long-term investment in your home. Not only will it provide an increase in your comfort, but it can reduce your energy bills and increase your home's value if you intend to sell in the near future.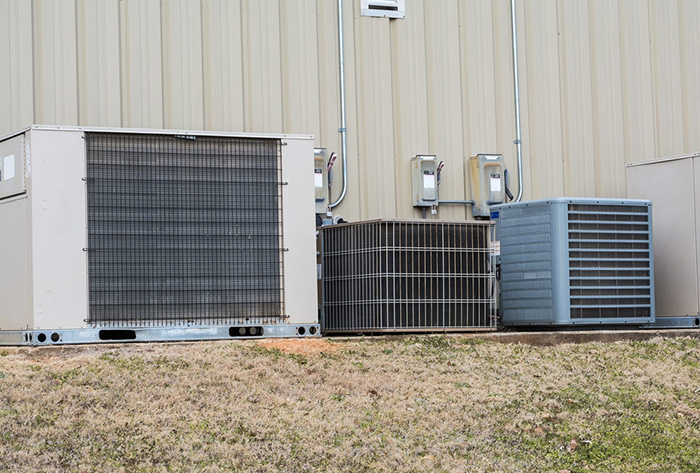 Why Budget Construction is the Best Choice for HVAC Systems
We at Budget Construction understand that you want the highest quality of service without having to pay an extraordinary amount of money. That's why we've designed all of our service to revolve around your budget. Our contractors are experienced, reliable and friendly on every job they work on. We have sourced the best quality HVAC systems from suppliers and have secured the lowest rates, which means we pass on those saving to each and every one of our customers.
In addition to top quality service and affordable prices we provide you with a range of other benefits including:
Friendly and caring staff.
Clean, safe and organized job site.
Noticeably detailed finish work.
2 million general liability insurance.
Full workers compensation.
96% on time completion record.
Quality installations guaranteed.
If you've been heating and cooling your home with older style HVAC system then you aren't maximizing your energy efficiency. This means you could be spending more money on your utility bills each month than you have to. Our experienced contractors will evaluate your home and present options that will deliver the highest efficiency rating while staying with your expected budget.
Don't waste another dime on utility bills due to old inefficient HVAC units, let Budget Construction improve your comfort and maximize energy-efficiency by calling 1-844-969-2448 for a free estimate.