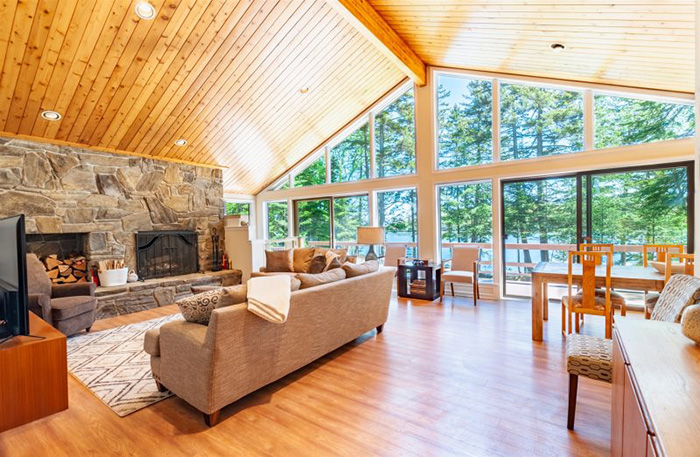 Adding a new room addition to your home can be both exciting and rewarding. Often times as our needs and family grows, we find that our house could use some extra space to accommodate. Room additions can be added to almost any area of your home. Want a larger kitchen or an extra bedroom? Then a room addition would be the perfect solution to add that extra space you've always wanted. Budget construction will help you find the best location for your room addition. We'll get the job done efficiency and at affordable rates that can fit into any homeowners budget. We've also put together this helpful guide to give you a general overview of room additions.

How to Plan for a Room Addition
If you find yourself constantly running out of space in your home and wish you had some extra room, then a room addition is an affordable and practical solution. While considering your options it's a good idea to take some time and plan for the exact area of your home where an addition would make the most sense. It's easy to add an extra room or area, but you'll also want to make sure that you'll be able to make the most of that extra space. The following are some helpful tips to guide you through the planning phase of room additions.
Defining Your Goals
Ask yourself what the primary reason is that you need a room addition for in your home. Is the house getting cramped because of an expanding family? Would you like a bigger kitchen with more counter space and cabinets? Or perhaps you'd like to create an entirely new room for a den, living space or entertainment area. Determining how you will primarily be utilizing the extra space is the first step to deciding where the room addition should be built. Maybe adding another bathroom would really take pressure off in the mornings and everyone will have an easier time getting ready. Perhaps you'll find that you could simply choose to have an existing space in your home remodeled to provide a more efficient area for you.
Maximize the Value of Your Home
Whenever you're performing a home improvement or remodeling project you'll want to think about how it can add value to your property. Even if you don't intend to sell your home in the short-term, in the long run you may want to move because of better job opportunities or to get lower tax rates in a different area. If that time comes, adding the right room addition can add series value to your home, which means the cost of the addition can easily pay for itself over time. If you have a large house, but only one bathroom, then maybe you'll want to add another one not just for the added convenience it provides, but because more bathrooms make your home more attractive to potential buyers and increases its resale price.
Would a Remodel Work Better?
A room addition for your home will certainly do the job of providing you with ample space, but sometimes a room remodel may also get the job done. For example, if you're looking for a little extra kitchen space then there are many remodel options that may help you achieve your goals. A remodeled kitchen can be expanded, extra cabinets added, more counter space and perhaps you'd like an island or breakfast bench added on the side. This can enhance your lifestyle and provide more room in the kitchen to walk around and eat. Of course, if you need an extra bedroom then adding a room addition would certainly be the best course of action.
Gather Inspiration
There are a wide range of options when it comes to putting an addition on your home. You'll not only want to consider how the addition will look on the inside, but also how it will appear from the outside. You certainly don't want your home to appear odd shaped or lopsided because one end is jutting out. It may be a good idea to gather some inspiration first by creating a scrapbook of drawings and designs that you envision your addition looking like, from both the inside and outside. This will give you a better idea of exactly how to achieve your goals and our team at Budget Construction can help you with every aspect of the design process.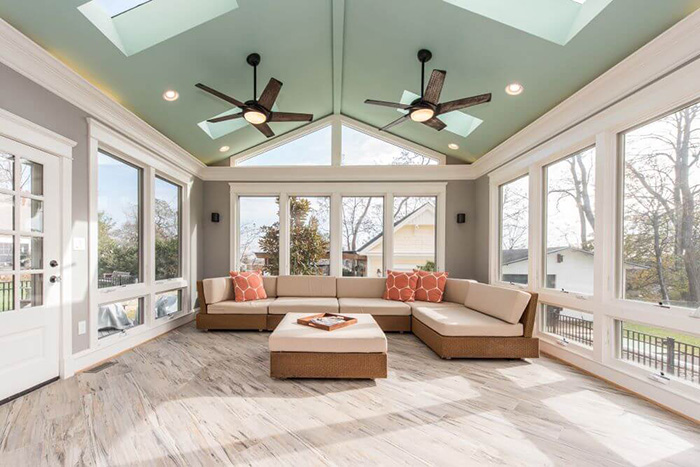 What Are The Best Types of Additions for My Home?
Putting an addition on your home is a fantastic way to get more utility and functionality in your daily lifestyle. It's also a much better option than deciding to buy an entirely new home simply because you could use an extra bedroom or another bathroom. Remember, the most efficient additions are those that will fulfill your needs and add value to your home in case you want to resell it in the future.
Extra Bedrooms: As your family grows so does your need for more living space. Or, perhaps you simply would like a guest bedroom to accommodate visitors if you have friends or family visiting often. An extra bedroom is a great idea to get that extra living space you've always wanted and free up existing space in the bedrooms you already have.
Kitchen Expansion: One of the best selling points for homes is having an expanded kitchen space. It also is great if you are consistently preparing large meals for your family or guests. A larger kitchen makes it easy to get around and gives you more space to store kitchen items. You could also add a dining area to your kitchen to make it more convenient to get ready in the mornings. It is also a great way to increase the resale value of your home.
Garage Additions: Adding space to your garage is an easier process and requires less labor time than adding an entirely new finished room. This is because an unfinished garage does not require drywall or flooring like additions to other areas of your home would. You may want to expand your garage to accommodate another vehicle. Or, perhaps the vehicle you are already parking in your garage takes up more space than you'd like it to. In this case, you can choose to expand your garage and you'll have an entirely new area for storage and hobbies.
No matter how you choose to expand your living space Budget Construction is here to help you achieve your goals. Give us a call at 1-844-969-2448 and find out just how affordable it can be to have a room addition added to your home.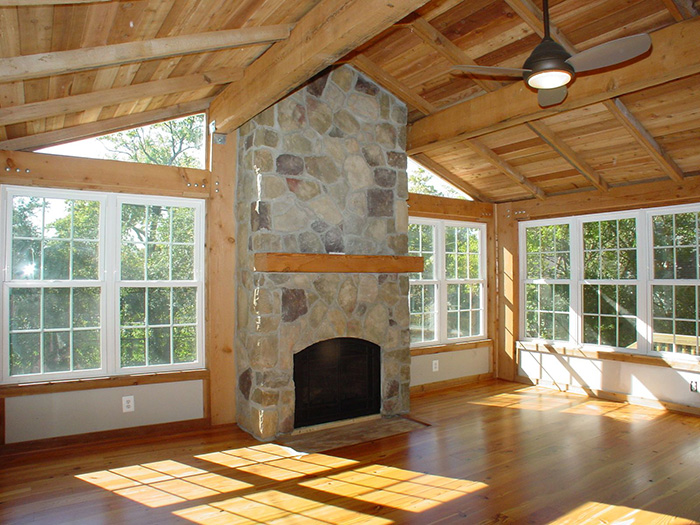 How Much Does a Room Addition Cost?
There are a wide range of options and styles to consider when deciding to expand your living space. From kitchens, to bathrooms and bedrooms there are many solutions that will allow you to achieve your goals. Because there are so many different options the final cost of the project can vary greatly. For example, expanding a garage space will be less expensive than adding a new bedroom. This is because a garage typically doesn't have drywall, flooring and other fixtures that need to be installed. In addition, adding some extra space to a kitchen will be less expensive than having an entirely new room added to your home, which would require roofing and a new frame.
The following are some of the primary factors that will determine the price of your room addition:
Type of Materials: The types of materials involved which could include new flooring, a frame, insulation, flooring, roofing and fixtures. Not all additions will require all of these items, but more materials typically equals a higher cost.
Quantity of Materials: How many materials will also play a role in price. The more drywall or foundation materials that are needed, such as cement, will factor into the cost of the project.
Labor Time: The length of time needed to complete the project is another factor for the price. More advanced additions, such as a whole new section of a home, will obviously take more time than a simple kitchen expansion.
Even though price ranges can vary greatly depending on the type of room addition you're planning on, Budget Construction specializes in offer the most affordable rates to all of our customers. You'll not only have an expanded living space, but you'll be making a valuable long-term investment into your home.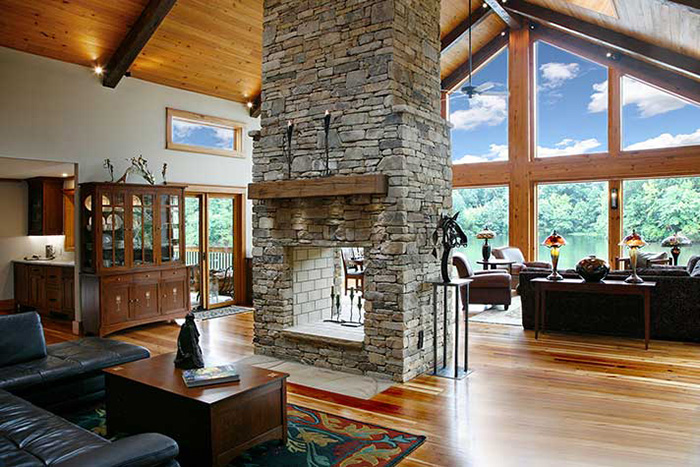 Budget Construction Can Build Quality Additions at Affordable Rates
Any construction project you're planning on your home will be an important endeavor that should last you for many years to come. Budget Construction using only high-quality materials in all of our construction projects, which means your addition will look great, match your existing home's style and will withstand the test of time.
Many contracting companies claim to offer high quality and low prices, but only Budget Construction can back up those promises with the following guarantees:
Friendly and caring staff.
Clean, safe and organized job site.
Noticeably detailed finish work.
2 million general liability insurance.
Full workers compensation.
96% on time completion record.
Quality installations guaranteed.
Budget Construction is a top of the line business that hires only the most experienced and talented contractors. Not only to receive the highest quality of service on every project we work on, but you'll benefit from our amazingly low prices, sure to fit into any homeowner's budget. We take great pride in our work and being able to get you the expanded living space you want at rock bottom rates.
Choose to do business with the best. Budget Construction pledges to provide you with the best rates and the highest quality of service when you call 1-844-969-2448 for a free quote.