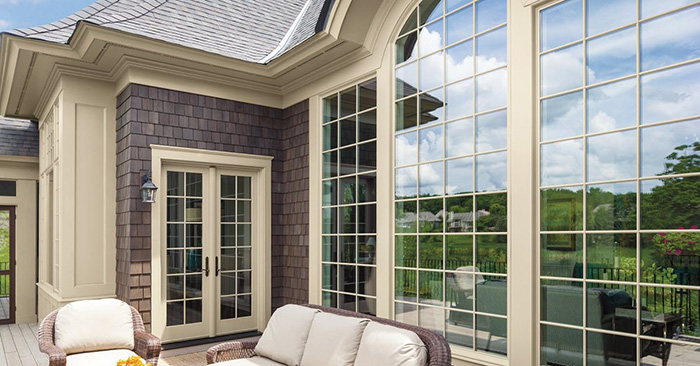 Windows aren't just for having the ability to see outside of your home and let sunlight in, but rather they play an important role in your home's insulation, energy-efficiency, overall beauty and value. At Budget Construction we take pride in being able to offer high quality windows at affordable rates. Are you tired of dealing with your aging, outdated and inefficient windows? Fortunately, you can have new windows installed in your home and you'll be amazed at just how affordable and beneficial new windows can be. There are some important decisions to make when having new windows installed in your home, which is why we've put together this handy guide to get you started.

How Will I Know When My Windows Need Replacing?
You see your windows every day when you're in your home, but how often do we really give them a good examination? It's easy to simply overlook or get use to issues with your windows, but you could be losing energy-efficiency at greater levels over time which means spending more money than you have to. When your windows are closed, feel around the edges to see if any airflow is coming in. Even if you can't feel a draft, aging windows have a habit of slowing leaking outside air into your home. Test opening and closing your windows to see if they are sticking or jamming. These are clear signs that your windows are in need of replacing.
Check to see if your windows are becoming difficult to open and close. Wear and tear over time can cause the gears and hardware of your windows to fail. Opening your windows should be easy, not a work out. Also, if your windows will not stay open in the position you leave them in, then this is a sign that they are beginning to fail.
If your windows are closed you should feel comfortable in your home, the temperature should be steady and you certainly shouldn't be feeling a draft coming through anywhere. If you are starting to feel a draft, then it's a good chance that your window's seals are beginning to break down. This means it's about time to start thinking about replacing those old windows with new more efficiency models. Since windows and frames have such a high impact on a home's energy-efficiency and appearance, new windows can make a world of difference to your living comfort and home value.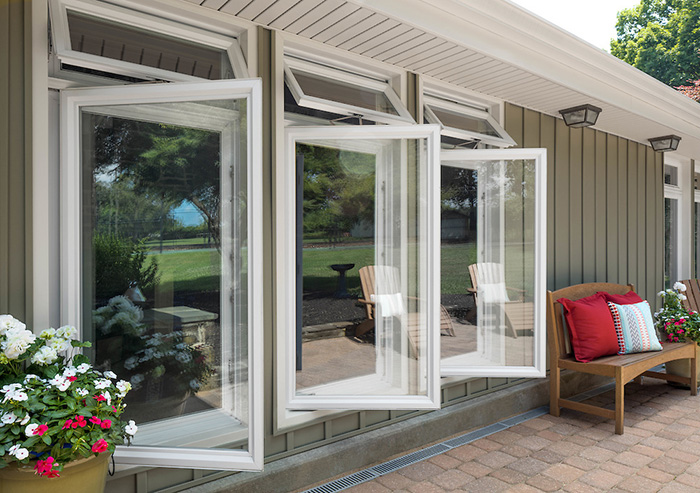 Which Window Styles Are Best For My Home?
Deciding which types of windows to install in your home is a big decision, especially since there are so many beautiful styles to choose from. From bay windows to casement windows, there is sure to be a perfect option for your home's new windows. The following are some of the most popular window styles to choose from.
Awning Windows
Awning windows are both stylish and very functional. These windows open up and outwards, away from your home, and excel at keeping the rain out of your home. They arch outwards on hinges and they stay in place in whichever position you want them.
Casement Windows
Casement windows swing outwards and to the side of your home. They are sometimes swung outwards by turning a crank and other times you simply push them out. These windows look great and also allow for a superior airflow into your home when you want it. They can come in a wide range of frame colors and styles, which is great for homeowners looking to improve the style of their home.
Bay Windows
Frequently seen in bedrooms and living rooms, bay windows protrude outwards from a home which in turns creates a shelf area inside. They create an excellent view of the outdoors, as they are typically angled on either side so you can see much better than you would with a single window. They also look great on both the inside and outside of a home.
Single or Double Hung Windows
A single hung window is a very common style installed in both old and newer style homes throughout the area. They are the basic window that opens from the bottom and rises up, typically they have a screen on the bottom as well. The upper part of the window, however, is stationary and does not move. When you open the bottom part of the window it slider over the upper part, which remains in place.
A double hung window is similar to the single hung window however both the lower sash as well as the upper sash can move up and down in this common window type. This window type is one of the most popular window types found in all styles of homes across the country.
Picture Windows
These windows consist of a very large single pane of glass that can easily encompass most of a single wall. They are named picture windows because of the way they make your outdoor view look like a large picture hung on the wall. They are great for homes that have a nice view of the outdoors or have a backyard that is full of pleasing natural sights.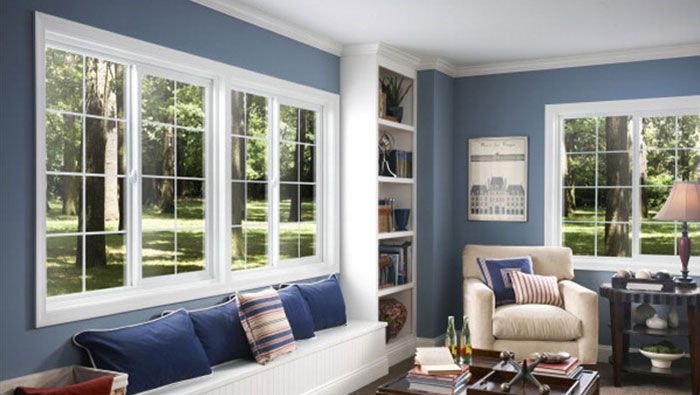 What Are My Options for Window Frames?
Your window frames are important for both enhancing the beauty of your home and providing superior insulation against the outside elements. There are several different materials that your window frames can be made out of, each with its own advantages and price ranges. Fortunately, there is an ideal choice of window frame for every style of home and the following are some of the most common types to choose from.
Aluminum Frames
Aluminum windows can be an amazingly reliable and cost-effective window frame material and will function as a durable upgrade to your current frames. They are resistant to surface damage such as cracks and scuffs. These styles of frames are also thinner than other materials, which gives you a better view and a lower profile. Some homeowners prefer aluminum frames for their ability to be made thinner than other types, which may look more appealing depending on the style of your home. Aluminum frames are long lasting and low maintenance.
Wood Frames
A classic choice for window frames, wood is known for being a good insulator and providing a natural beauty to any home. It is light, yet durable, and can be painted or stained in a wide variety of color styles. Wood frames can still last a very long time, but they must be properly sealed and well maintained so they don't lose any of their natural beauty. Wood is also a good choice to secure the energy-efficiency of your home.
Fiberglass Frames
Fiberglass has become a more popular option these days since it is strong, durable and resistant to many types of age-related wear. Fiberglass will never rot or decay and it is a great waterproof material. It also has the ability to mimic the appearance of natural wood very well, but without some of the drawbacks that come from real wood frames. The come with many of the structural benefits as aluminum, but can give you the natural appearance of wood frames is that is what you're looking for. They can also come in a wide range of color options to match any home.
Vinyl Frames
Perhaps the most affordable of all the window frame options, vinyl is very easy to manufacture and requires very little maintenance. The material is also durable and can withstand most natural weather elements. It's also easy to find the color of the frame that you'll want, since vinyl frames can come in a variety of colors direct from the factory. Like other synthetic materials, vinyl window frames will never rot, rust or decay. This means they are a great choice for longevity and you will get a great return on your investment.
Are you ready to invest in new windows for your home and receive all the benefits that come along with them? Call Budget construction at [phone-number] to find out just how affordable new windows for your home can be.

How Much Will It Cost to Replace My Windows?
The precise cost of your window installation will mostly depend on the type of window glass you choose and the type of installation needed. Thankfully, the energy efficiency of the windows will help you save on utility bills, making the overall cost less in the long run. There are many specific factors that can go into the total cost of new windows that the price ranges can vary greatly. There are some very expensive window designs that can encompass entire exterior walls of a home. Conversely, there are very affordable vinyl window frame options that can fit nicely into any budget.
There are several factors that will play a primary role in the cost of your new windows including:
Labor time needed to remove your old windows and install the new one.
The material that your window frames are constructed out of.
The type of window glass you choose.
Getting new windows for any home is more of an investment than a cost. This is because modern new windows can add a great deal of property value to your home. Oftentimes, windows can easily pay for themselves based on the added home value when a customer is attempting to resell their home. In addition, they will add beauty to your home and provide many years of satisfaction along with an increase energy efficiency.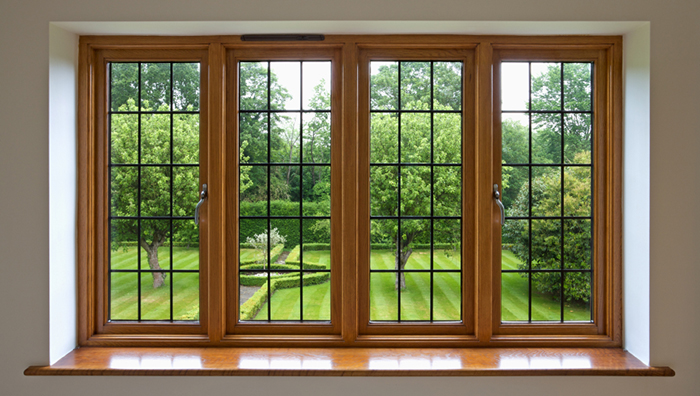 Experience the Highest Quality When You Choose Budget Construction
There are many contracting companies out there claiming to offer affordable window services, but only Budget Construction can commit to providing the absolute lowest rates available. This is because we have sourced high quality windows from various manufacturers all over the country and have found the best prices in order to pass on those savings to our customers. Budget Construction offers all of these price benefits along with a promise to deliver high quality on every job.
Take a look at just some of the high-quality guarantees you'll receive when you choose Budget Construction:
Friendly and caring staff.
Clean, safe and organized job site.
Noticeably detailed finish work.
2 million general liability insurance.
Full workers compensation.
96% on time completion record.
Quality installations guaranteed.
In addition, the customer comes first at Budget Construction. We want to make sure each and every one of our customers is fully satisfied with the job we've done. Our staff realizes that you have a busy schedule, so we will work when the time best suits you.
We are dedicated to providing all of our customers with the lowest prices on new windows. With our unbeatable prices and experienced staff, you can have confidence that the job will be done right the first time and you can enjoy a more energy-efficient home with beautiful new windows.
Contact Budget Construction at [phone-number] and our friendly staff will help you find the perfect windows for your home.